Train Transfers To and From Eugene Airport



Eugene Municipal Airport Train Transfers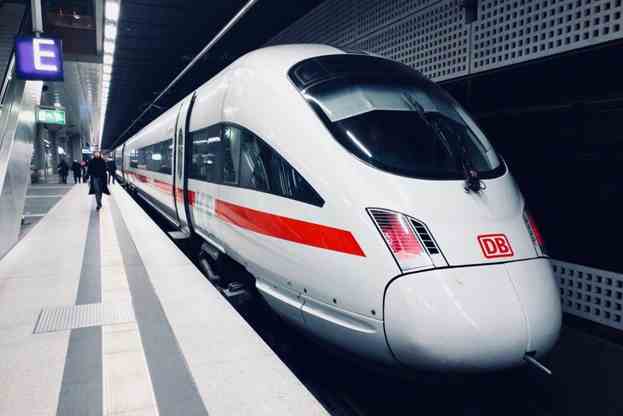 There is no direct rail service offered by Amtrak between the Eugene Municipal Airport and the city of Eugene, Oregon.
We recommend you take a taxi or some other mode of transportation to get between the two locations, as the distance is around 9 miles.
The cost of taking a cab from one site to the other will be approximately $35.
Amtrak Station (Eugene, Oregon)
Address: 433 Willamette Street, Eugene, Oregon, USA
https://www.amtrak.com/stations/eug
Eugene-Springfield Amtrak Station
Commuters traveling through Oregon can stop at the Eugene-Springfield Amtrak Station. A few different Amtrak routes stop here: the Coast Starlight and the Cascades. The Greyhound Lines bus service also contains there.
On October 7, 1971, the Eugene-Springfield Amtrak station opened. The southern end of the Amtrak Cascades corridor is served by the Coast Starlight passenger train. Cascades POINT, a local bus service, also stops at the station.
The Southern Pacific Railroad constructed the station in 1908. After being designated as the Southern Pacific Passenger Depot, it was added to the National Register of Historic Places in 2007.
This terminal is the third transportation hub to serve the area. It is one of just five historic Southern Pacific West Coast masonry depots.
The other Oregon distribution centers are Albany, Medford, Roseburg, and Salem.
Train service through Eugene was reduced to a single daily departure when Amtrak assumed control of interstate rail operations in 1971. This train later became known as the Coast Starlight.
As early as 1980, service throughout the Willamette Valley corridor was attempted, but it was discontinued the following year.
The Coast Starlight was the only intercity service passed through Eugene for the next 13 years. It arrived northbound at lunchtime and southbound during the afternoon rush.
On an experimental basis, however, Amtrak began running a service between Seattle and Portland via the Mount Rainier in 1994.
After its first success, the train was rebranded as the Cascadia in 1995. In 1998, the Cascadia and the other of Amtrak's Pacific Northwest services were combined into the Amtrak Cascades; the following year, a return route between Portland and Eugene was added.
In 1993, Jenova Land Company purchased the structure from Southern Pacific. Eugene purchased the depot ten years later to become a regional transit hub.
The city managed a $4.5 million refurbishment project in 2004. Construction workers repaired the exterior's brickwork and trim and gutted and rebuilt the interior. There are now tiled flooring, oak and fir moldings, dropped ceilings, covered banquettes, and enlarged loos.