Destinations with connections to Eugene Airport (EUG)
Flights, Arrivals & Departures at Eugene Airport
Origin
Airline
Flight no.
Scheduled
Est./Actual
Status
Seattle (SEA)
Alaska Horizon
AS2049 expand_more(1)
00:06
23:33
Landed
Seattle (SEA)
Qatar Airways
QR3426
00:06
23:33
Landed
San Francisco (SFO)
United Airlines
UA2142 expand_more(3)
00:15
Scheduled
San Francisco (SFO)
Air New Zealand
NZ9188
00:15
Scheduled
San Francisco (SFO)
Asiana Airlines
OZ6324
00:15
Scheduled
San Francisco (SFO)
Lufthansa
LH9396
00:15
Scheduled
Oakland (OAK)
Southwest Airlines
WN3020
11:00
Scheduled
Seattle (SEA)
Delta Connection
DL3915 expand_more(4)
11:00
Scheduled
Seattle (SEA)
Air France
AF3715
11:00
Scheduled
Seattle (SEA)
KLM
KL7011
11:00
Scheduled
Seattle (SEA)
Virgin Atlantic
VS3503
11:00
Scheduled
Seattle (SEA)
WestJet
WS8292
11:00
Scheduled
Los Angeles (LAX)
Alaska SkyWest
AS3341 expand_more(4)
11:34
Scheduled
Los Angeles (LAX)
Air Tahiti Nui
TN2358
11:34
Scheduled
Los Angeles (LAX)
American Airlines
AA7428
11:34
Scheduled
Los Angeles (LAX)
American Airlines
AA7482
11:34
Scheduled
Los Angeles (LAX)
Qatar Airways
QR2092
11:34
Scheduled
San Francisco (SFO)
United Airlines
UA2032 expand_more(1)
12:05
Scheduled
San Francisco (SFO)
Air New Zealand
NZ9189
12:05
Scheduled
Seattle (SEA)
Alaska Airlines
AS934 expand_more(4)
12:28
Scheduled
Seattle (SEA)
Air Tahiti Nui
TN2499
12:28
Scheduled
Seattle (SEA)
Air Tahiti Nui
TN2344
12:28
Scheduled
Seattle (SEA)
Korean Air
KE6027
12:28
Scheduled
Seattle (SEA)
Singapore Airlines
SQ1224
12:28
Scheduled
Salt Lake City (SLC)
Delta Connection
DL3933
12:30
Scheduled
San Jose (SJC)
Southwest Airlines
WN3670
12:35
Scheduled
Denver (DEN)
United Airlines
UA318
13:07
Scheduled
Phoenix (PHX)
American Airlines
AA2049 expand_more(1)
13:15
Scheduled
Phoenix (PHX)
Alaska Airlines
AS6471
13:15
Scheduled
Burbank (BUR)
Southwest Airlines
WN1659
15:10
Scheduled
Burbank (BUR)
Avelo Airlines
XP117
15:40
Scheduled
Seattle (SEA)
Alaska Horizon
AS2008 expand_more(7)
16:46
Scheduled
Seattle (SEA)
Air Tahiti Nui
TN2359
16:46
Scheduled
Seattle (SEA)
Air Tahiti Nui
TN2567
16:46
Scheduled
Seattle (SEA)
American Airlines
AA7474
16:46
Scheduled
Seattle (SEA)
British Airways
BA7563
16:46
Scheduled
Seattle (SEA)
Jet Linx Aviation
JL6371
16:46
Scheduled
Seattle (SEA)
Qatar Airways
QR2188
16:46
Scheduled
Seattle (SEA)
Qatar Airways
QR2192
16:46
Scheduled
San Diego (SAN)
Alaska SkyWest
AS3326
16:54
Scheduled
Las Vegas (LAS)
Southwest Airlines
WN995
17:00
Scheduled
Phoenix (PHX)
American Eagle
AA4811 expand_more(1)
19:33
Scheduled
Phoenix (PHX)
Alaska Airlines
AS6455
19:33
Scheduled
Denver (DEN)
United Airlines
UA1303 expand_more(2)
21:06
Scheduled
Denver (DEN)
Copa Airlines
CM1046
21:06
Scheduled
Denver (DEN)
Lufthansa
LH8544
21:06
Scheduled
Oakland (OAK)
Southwest Airlines
WN2298
21:50
Scheduled
Dallas (DFW)
American Airlines
AA1774 expand_more(2)
21:56
Scheduled
Dallas (DFW)
Alaska Airlines
AS6933
21:56
Scheduled
Dallas (DFW)
Qatar Airways
QR9508
21:56
Scheduled
Salt Lake City (SLC)
Delta Connection
DL3767 expand_more(2)
22:06
Scheduled
Salt Lake City (SLC)
Aeromexico
AM4091
22:06
Scheduled
Salt Lake City (SLC)
Virgin Atlantic
VS2669
22:06
Scheduled
Denver (APA)
Freight Runners Express
FRG9521
22:39
Scheduled
Denver (DEN)
Southwest Airlines
WN2662
22:45
Scheduled
Seattle (SEA)
Delta Connection
DL3948 expand_more(3)
23:01
Scheduled
Seattle (SEA)
KLM
KL5702
23:01
Scheduled
Seattle (SEA)
Korean Air
KE3057
23:01
Scheduled
Seattle (SEA)
Virgin Atlantic
VS3411
23:01
Scheduled
Seattle (SEA)
Alaska Horizon
AS2170 expand_more(2)
23:56
Scheduled
Seattle (SEA)
British Airways
BA7517
23:56
Scheduled
Seattle (SEA)
Qatar Airways
QR2011
23:56
Scheduled
Destination
Airline
Flight no.
Scheduled
Est./Actual
Status
Seattle (SEA)
Alaska Horizon
AS2139 expand_more(4)
05:00
Scheduled
Seattle (SEA)
Air Tahiti Nui
TN2362
05:00
Scheduled
Seattle (SEA)
Qatar Airways
QR2129
05:00
Scheduled
Seattle (SEA)
Qatar Airways
QR2029
05:00
Scheduled
Seattle (SEA)
Singapore Airlines
SQ1225
05:00
Scheduled
Denver (DEN)
United Airlines
UA1435
05:05
Scheduled
Seattle (SEA)
Delta Connection
DL3749 expand_more(4)
05:10
Scheduled
Seattle (SEA)
Air France
AF2660
05:10
Scheduled
Seattle (SEA)
KLM
KL6795
05:10
Scheduled
Seattle (SEA)
Korean Air
KE3058
05:10
Scheduled
Seattle (SEA)
Virgin Atlantic
VS3412
05:10
Scheduled
Dallas (DFW)
American Airlines
AA1560 expand_more(2)
05:39
Scheduled
Dallas (DFW)
Alaska Airlines
AS4557
05:39
Scheduled
Dallas (DFW)
Qatar Airways
QR9512
05:39
Scheduled
Salt Lake City (SLC)
Delta Connection
DL3708 expand_more(4)
05:45
Scheduled
Salt Lake City (SLC)
Aeromexico
AM3638
05:45
Scheduled
Salt Lake City (SLC)
Air France
AF3473
05:45
Scheduled
Salt Lake City (SLC)
KLM
KL6797
05:45
Scheduled
Salt Lake City (SLC)
Virgin Atlantic
VS3559
05:45
Scheduled
Oakland (OAK)
Southwest Airlines
WN3701
06:30
Scheduled
Phoenix (PHX)
American Eagle
AA3074 expand_more(1)
06:59
Scheduled
Phoenix (PHX)
Alaska Airlines
AS6592
06:59
Scheduled
Denver (DEN)
Southwest Airlines
WN2860
07:50
Scheduled
Seattle (SEA)
Alaska Horizon
AS2329 expand_more(4)
08:00
Scheduled
Seattle (SEA)
Air Tahiti Nui
TN2329
08:00
Scheduled
Seattle (SEA)
Jet Linx Aviation
JL6370
08:00
Scheduled
Seattle (SEA)
Korean Air
KE6028
08:00
Scheduled
Seattle (SEA)
Qatar Airways
QR2037
08:00
Scheduled
San Francisco (SFO)
United Airlines
UA1403 expand_more(3)
08:00
Scheduled
San Francisco (SFO)
Air New Zealand
NZ9173
08:00
Scheduled
San Francisco (SFO)
Avianca
AV2270
08:00
Scheduled
San Francisco (SFO)
Lufthansa
LH8543
08:00
Scheduled
San Jose (SJC)
Southwest Airlines
WN1794
11:35
Scheduled
Seattle (SEA)
Delta Connection
DL3915 expand_more(3)
11:45
Scheduled
Seattle (SEA)
KLM
KL7683
11:45
Scheduled
Seattle (SEA)
Virgin Atlantic
VS3416
11:45
Scheduled
Seattle (SEA)
WestJet
WS7489
11:45
Scheduled
Santa Rosa (STS)
Flexjet
LXJ351
11:49
Scheduled
San Diego (SAN)
Alaska SkyWest
AS3477
12:15
Scheduled
Denver (DEN)
United Airlines
UA2240 expand_more(1)
13:01
Scheduled
Denver (DEN)
Lufthansa
LH7477
13:01
Scheduled
Las Vegas (LAS)
Southwest Airlines
WN2004
13:10
Scheduled
Salt Lake City (SLC)
Delta Connection
DL3933 expand_more(1)
13:15
Scheduled
Salt Lake City (SLC)
Virgin Atlantic
VS3561
13:15
Scheduled
Seattle (SEA)
Alaska Airlines
AS909 expand_more(4)
13:28
Scheduled
Seattle (SEA)
Air Tahiti Nui
TN2361
13:28
Scheduled
Seattle (SEA)
American Airlines
AA7519
13:28
Scheduled
Seattle (SEA)
British Airways
BA7562
13:28
Scheduled
Seattle (SEA)
Qatar Airways
QR2059
13:28
Scheduled
San Francisco (SFO)
United Airlines
UA211 expand_more(3)
14:03
Scheduled
San Francisco (SFO)
Air New Zealand
NZ9174
14:03
Scheduled
San Francisco (SFO)
Asiana Airlines
OZ6325
14:03
Scheduled
San Francisco (SFO)
Lufthansa
LH7645
14:03
Scheduled
Phoenix (PHX)
American Airlines
AA2049 expand_more(1)
14:57
Scheduled
Phoenix (PHX)
Alaska Airlines
AS6471
14:57
Scheduled
Burbank (BUR)
Southwest Airlines
WN1454
15:45
Scheduled
Burbank (BUR)
Avelo Airlines
XP118
16:20
Scheduled
Los Angeles (LAX)
Alaska Airlines
AS3343 expand_more(4)
16:30
Scheduled
Los Angeles (LAX)
Air Tahiti Nui
TN2317
16:30
Scheduled
Los Angeles (LAX)
American Airlines
AA7407
16:30
Scheduled
Los Angeles (LAX)
American Airlines
AA7436
17:35
Scheduled
Los Angeles (LAX)
American Airlines
AA7407
17:35
Scheduled
Seattle (SEA)
Alaska Horizon
AS2330 expand_more(4)
17:30
Scheduled
Seattle (SEA)
Air Tahiti Nui
TN2365
17:30
Scheduled
Seattle (SEA)
Air Tahiti Nui
TN2360
17:30
Scheduled
Seattle (SEA)
British Airways
BA7516
17:30
Scheduled
Seattle (SEA)
Qatar Airways
QR2027
17:30
Scheduled
Oakland (OAK)
Southwest Airlines
WN235
17:45
Scheduled
Flying To and From Eugene Airport
This page provides information about the destinations that can be reached via Eugene Airport.
Was your flight delayed or cancelled?
You may be eligible to receive up to 600 EUR compensation per person in your party..
Claim Now!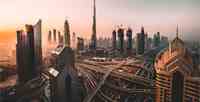 Things to see and do in and around Eugene, Oregon in the United States of America.